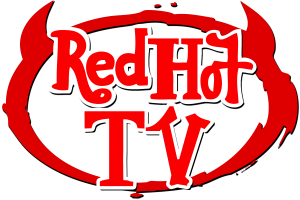 Red Hot TV is a 24-hour subscription specialty adult channel. It features the widest selection of choice adult movies from the world's leading studios and producers, including a constant stream of exclusive Canadian content produced by our own studios.
Red Hot consistently features the world's best-selling programming and features the world's top contemporary adult producers who compete with Exxxtasy and carry programming featuring the best Canadian superstars and directors. Red Hot is a perfect complement to Exxxtasy TV, because it features couples-oriented programming as an alternative to Exxxtasy TV's very explicit experience. It is ideal for couples who want to watch relaxed but explicit adult fare as they explore their own intimacy…
How different is Red Hot from other networks? All movies shown on Red Hot are features or full-length productions. No compilations are shown on Red Hot and no low quality, low budget productions get a pass onto our Red Hot channel – period.
Please visit our Exxxtasy Network website for further information by CLICKING HERE.